Meet the team
We are a team of dedicated professionals, ready to do what ever it takes to make your business grow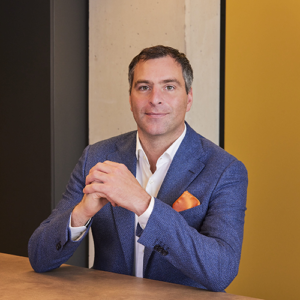 Wouter van Wagtendonk
Owner
Accomplished and results-driven professional with more than 20 years extensive onshore and offshore experience in the construction industry.
Demonstrated success in driving project management life-cycle from tender, planning, and mobilization, to monitoring, control, and offshore execution. Adapt at mitigating project risks, designing systems, defining KPIs, and negotiating contracts. Ability to harness talents of teams, manage project at micro- and macro-levels, adjust to the challenges presented, and deliver on promises. With in-depth knowledge of construction installation techniques to recognise challenges impeded in theoretical and practical execution.
TRESIOS | Turnkey Project Management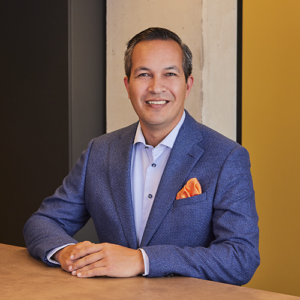 Ferry Sanders
Owner
Ferry has 20+ years' experience in the offshore & maritime industry. After completing the Harbour Management College, he started as boarding clerck at a small but famous shipping agent in the Port of Rotterdam.
After that he worked for various major companies in the maritime & offshore industry and has great knowledge and experience in vessel management and marine services.
He is still very much involved in the daily operations beside of managing the company together with Wouter.
TRESIOS | Turnkey Project Management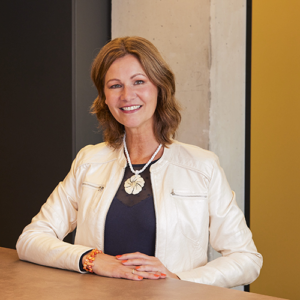 Erica Etman-Tieman
Executive Assistant
Erica started her Tresios career as Crew Coordinator and Event Organiser. She managed over 40 crewmembers in international mob- and de-mob works. Her priority role nowadays is Executive Assistant. She also has a company-wide support function.
She has over 30 years' experience in, among others, organisation, planning and administration. Her communication- , organisation- and service skills as well as her social abilities make her a valuable asset to the Tresios organisation.
She is a highly motivated and involved employee who does her utmost to support the Tresios Staff as well as our estimated clients and crew.
TRESIOS | Turnkey Project Management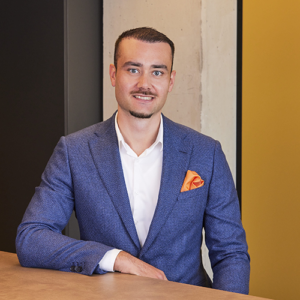 Brian Esmeijer
Finance Manager
Brian is responsible for all our financial reports. With his extensive knowledge he delivers the tools to make sure our financial numbers are well organised and the correct cost calculations are made to controll our budgets.
TRESIOS | Turnkey Project Management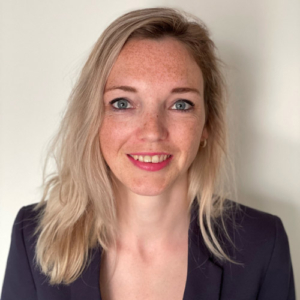 Arjenne Koster-Vroegindeweij
Business Unit Manager Crewing & Careers
From Crewing to Account and Business Development Manager: Arjenne knows her way around in the maritime and energy sector and has build a strong and large network over the years. Her commercial and social skills will certainly help her in her position as Business Unit Manager Crewing & Careers at TRESIOS.
TRESIOS | Turnkey Project Management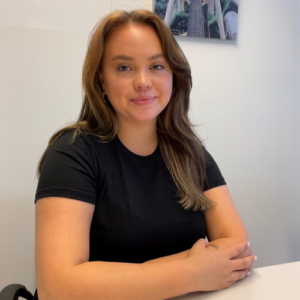 Denise Bosma
Consultant Crewing & Careers
Denise graduated from her Hotel Management degree last year, after which she continued working in the hospitality sector. Starting at TRESIOS as a Consultant is a big switch but also the start of a journey to get to know and develop a new side of herself.
As a Consultant she will be in the Crewing and Careers department where she will be matching clients with candidates. She's really looking forward to this new challenge!
TRESIOS | Turnkey Project Management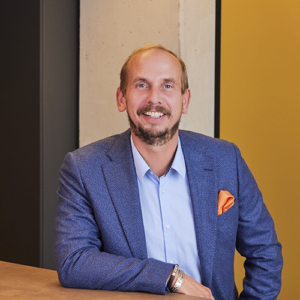 Ruben van Ooijen
Project Engineering Manager
Ruben is a professional with over 20 years of experience in the offshore construction industry. Focus on engineering assessment, and offshore installation techniques. His approach utilizes a range of tools and techniques to deliver end-to-end solutions.
There is always a need for skilled personnel with expertise. With his background and network in the offshore industry, he is able to pinpoint the client's pain and accommodate the need.
TRESIOS | Turnkey Project Management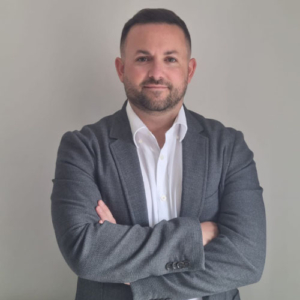 Phillip Owen
Head of Quality
With over 12 years of experience in the energy sector (oil and gas) in the field of quality, Phillip is perfectly equipped to lead the QA & QC Services as Head of Quality. In 2009 he started as Quality Document Controller and since then he has developed within his field of expertise on various senior positions like Quality Management and Quality Engineering.
Through his experience he developed a strong health and safety awareness making him a very respectable and valuable asset.
TRESIOS | Turnkey Project Management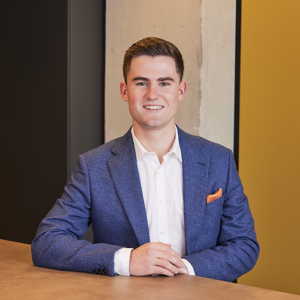 Jelle Meijer
Marine Services Officer
Jelle is a specialist who recently graduated from the Higher Maritime Institution as Maritime Officer. Jelle supports the team on all Maritime operational matters.
TRESIOS | Turnkey Project Management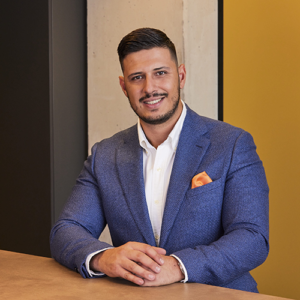 Nikolaos Malissovas
Engineering Director
With his strong academic technical qualifications and proven experience in the Offshore Industry, he will add great value for all our internal and external engineering needs, being able to lead both project preparation and execution phases. He is the focal point of contact for engineering services.
Nikolaos and the team in our newly opened Athens Office are able to tackle any engineering challenge towards the energy transition in the East Mediterranean Region.
TRESIOS | Turnkey Project Management
Eleftherios Stratos
Commercial Manager
With his international background in Sales and Construction, we believe that Eleftherios will be a strong asset to our Greek office, to serve our customers and prospects at the highest level.
Eleftherios will be responsible for all Business Development and commercial activities in Greece and the Eastern Mediterranean.
TRESIOS | Turnkey Project Management
Antonis Klavdianos
Project Engineer
Antonis is a highly motivated, dedicated and hardworking project engineer with a strong background in structural engineering. He is passionate about using efficient structural design to deliver high quality shore and offshore projects.
He has been involved as a Field Engineer with the Tresios team on the installation of a 48" pipeline project, including AWTI work.
He has always set ambitious goals to be the best he can be at any given time.
TRESIOS | Turnkey Project Management
Ioannis Maranos
Project Engineer
Ioannis has a Msc. in Civil Structural Engineering and gained extensive experience in retrofitting the structural design of existing buildings and supervising various types of buildings and structures in the private sector.
The variety of projects have allowed Ioannis to work in a structured manner and to think with a critical mind. Ioannis likes to challenge himself with projects of high complexity.
TRESIOS | Turnkey Project Management
Stergos Kotakis
Project Engineer
Stergos is an experienced and very motivated Civil Engineer with a demonstrated history of working in the construction industry. With his strong theoretical and technical background, he can deliver high-quality projects with the most efficient structural solutions according to the project's needs.
TRESIOS | Turnkey Project Management
Dimitris Karras
Lead Engineer
Dimitris is an offshore and civil structural engineer with a very strong theoretical and technical background. With his extensive engineering and construction experience in both offshore and onshore projects, he can provide customized solutions based on project needs. Dimitris leads the structural engineering department at Tresios.
TRESIOS | Turnkey Project Management
Maria Pantazopoulou
Project Engineer
Maria is a Civil Engineer who graduated with a specialization in structural engineering. As part of her degree, she was provided with a solid background regarding all aspects of civil engineering practice like structural, geotechnical, hydraulic, transportation and construction management.
She's very ambitious and highly motivated to contribute to the teamwork and company's success by delivering structural solutions in all variety of both offshore and onshore projects.
TRESIOS | Turnkey Project Management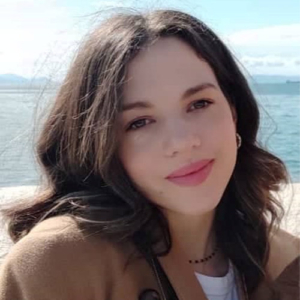 Georgia Akrivaki
Project Engineer
Georgia is a MEng Civil Engineer with already 5 years of experience in the field of civil engineering and with a strong technical and analytical background in doing structural analysis, and sewage network studies.
Within TRESIOS, Georgia is seeking a career which specializes in the construction field, both on- and offshore, where she can further develop her analytical and technical skills. With a bunch of enthusiasm and motivation she's determined to contribute to team's and the company's success.
TRESIOS | Turnkey Project Management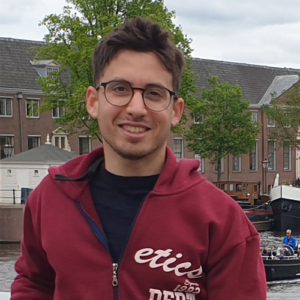 Akis Golemis
Project Engineer
Akis is an Offshore Civil Engineer with a master's degree in Civil and Offshore Engineering. Throughout his academic years he developed a firm and solid background, enriched by his work experience, for an engineering company and the Greek army a.o., in designing Renewable, Marine and Coastal Structures.
With his strong knowledge of Marine Engineering, Hydraulics and Data analysis, he acquires both the technical as well as the financial skills to optimize projects and deliver the best solutions.
TRESIOS | Turnkey Project Management
[av_team_icon title='Akis on LinkedIn' lin